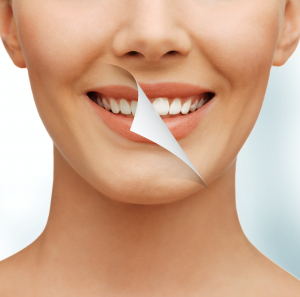 Your smile is often the first thing that people notice about you. If you're unhappy with the way your teeth look or feel, you might subconsciously hide your teeth. When meeting people for the first time, this could make you come off as prickly or unfriendly. 
However, there are now a number of excellent options to complete a smile makeover thanks to advances in modern dentistry. You can banish tight-lipped smiles to the past with any number of simple, straightforward approaches.
Now is the time to get your smile back on track — don't wait any longer to start smiling with confidence. 
What options are available to improve my smile?
There are numerous options within the realm of cosmetic dentistry to help whip your smile into shape. It all depends on the goals you have for your smile, your budget, and your oral and overall health. Your dentist will help develop a treatment plan while giving your smile a boost. Not to worry — we'll keep you informed and up to date every step of the way, empowering you to be a partner in your smile journey.
Depending on your unique situation, your dentist will help customize your options for you. Choose one of these options or go for a complete smile makeover:
Bonding is the process of using resins that match the color and look of your existing teeth to reshape and rebuild your smile. This is a quick and cost-effective way to address decay, minor damage like chips and cracks, gaps, stains, displeasing tooth shapes, and cover exposed roots.
Veneers are custom shaped and made from porcelain. Veneers are an excellent option for a picture-perfect smile. Your personalized veneers will help elevate the color and shape of your smile, giving you that movie star grin ideal for closeups — and simply making an excellent impression on everyone you meet.
Orthodontics advancements mean the days of metal braces are long over if you want them to be. Many dentists utilize the discreet convenience of clear aligners to help patients reach their smile goals. It's easier than ever to get a straighter smile no matter how old you are.
Whitening is one of the least invasive ways to revamp your smile. No matter how well you maintain your oral health, the color of your teeth is something that naturally deteriorates as you age. You'll look noticeably younger with a whiter smile.
Implants allow you to address your issues with missing teeth with a permanent and comfortable solution. Implants are designed to fit in with your existing teeth and fuse to your jaw bone.
What can I do about my damaged teeth?
Bonding may be a viable option to address chipped or cracked teeth, particularly since the resin used in the procedure can be dyed to match your surrounding smile. Don't be surprised if your friends and family can't tell the difference between the repair and your original teeth — the outcome is that natural!
If you're missing a tooth or two, don't worry — dental implants are an excellent option. These permanent solutions are virtually undetectable when compared to your existing teeth, and are secure and comfortable.
What can I do about my crooked teeth?
If you've always put off straightening your smile because you were afraid of a long-term commitment to having a face full of metal braces, you can put that fear to rest. Now, many dental offices utilize Invisalign clear aligners to help patients reach their smile goals.
Invisalign aligners are molded and customized based on your mouth's needs, and can address issues like teeth crowding, abnormal spacing, overbites, underbites, and crossbites. They are discreet and comfortable to wear, and you can easily remove them to eat, drink, and clean your teeth as normal.
Soon, you'll start to notice a difference — and wonder why you put off fixing your crooked teeth for so long.
My teeth are stained — what are my options?
It's typical for your teeth to lose their bright whiteness as you age, particularly if you are a coffee, tea, or red wine fan. However, there are many options available to rediscover the smile you remember, and your dentist will help you select the choice that is best for you and your teeth. Whitening treatments with a dental professional will help get you lasting results that simply aren't available with retail kits.
Lockhart Dentistry offers two choices: the deep bleaching max and take-home trays. With the deep bleaching max, patients utilize take-home trays and a special in-office bleaching treatment — perfect for that extra brightness boost.
Bonding may also be a good choice to cover stained teeth, since the resin can brighten your overall smile and cover particularly stubborn stains that might not be addressed through whitening.
How long will it take for my smile makeover to be complete?
The length of time from now until a smile you can be proud of depends on your treatment plan. If you and your dentist decide that bonding is the best treatment plan to improve your smile, the entire procedure may be done in as little as a single office visit.
Since veneers are customized just for you, you can expect two office visits to complete your smile makeover. However, after your first visit, you will leave the office with temporary veneers that will already improve the look of your smile while waiting for your permanent replacements.
Depending on the whitening process you pick to brighten your smile, you could use take-home trays for two weeks for the best results. Patients have the option to retain the trays for future use, ensuring that your smile is maintained effectively.
Dental implants may take seven months from implant surgery to crown placement.
The length of time for Invisalign to straighten patients' teeth is highly dependent on the extent of the work that must be done, but you can plan on anywhere between one year to two years for an even smile.
Are you ready to start smiling with confidence again? The team at Lockhart Dentistry is ready to help. Give us a call today at (317) 849-9715 or contact us online to schedule an appointment to get you started on the journey to your dream smile!