Dental implants are the modern way to replace missing teeth, or stabilize dentures and partials.  The dental implant is an "artificial tooth root" that is comfortably placed in the jaw.  The jaw bone then fuses to the dental implant "Osseointegration" over a few months time to make a very stable, long lasting anchor for your new tooth.  This is the longest lasting option to replace your God given teeth.
From our Northeast Indianapolis office, we serve Geist, Fishers, Carmel, Westfield, Pendleton and the surrounding areas.
Make an appointment today…..we'll give you a reason to smile!  317-849-9715
Dental Implant Before and After photos
The above patient hadn't had any of his upper teeth for over eight years and his lower teeth were in poor condition. He wanted bridgework that stays in place and doesn't have to be removed. Dental implants were used to support his bridgework. You can readily see the difference his new teeth make by his expression.
---
This patient was losing her front teeth. Dental implants were the ideal solution to replace her front teeth and restore her nice smile.
---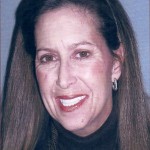 This patient came to Dr. Lockhart with an upper denture and missing most of her lower back teeth. She wanted a beautiful smile with teeth that don't come out. Dr. Lockhart achieved this result with dental implants and porcelain bridgework. She couldn't be happier with her new smile.
---